Mark Linkins named new music director of BMO
Image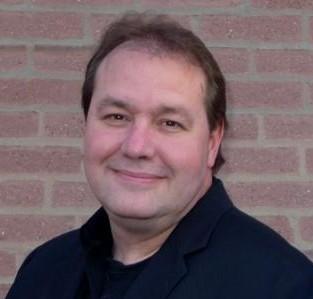 After an extensive search, the Baltimore Mandolin Orchestra has named Mark Linkins as its new music director.  Mark will replace Kristin Turner, who is retiring from the orchestra at the end of 2018 after wielding the baton for seven years.  Mark will officially start in January 2019.  
Mark attended the Philadelphia College of Performing Arts as a double bass major and played the bass professionally for many years.  But he had also taken mandolin lessons as a young man.  In 2007 he rediscovered the mandolin, and the classical mandolin and classical mandolin music soon became his passion.   
In addition to being a very accomplished mandolin player, Mark also composes and arranges for mandolin ensemble and, most importantly for us, he has extensive experience as a conductor of mandolin ensembles as well.  He currently is the music director of the Munier Mandolin and Guitar Orchestra in Philadelphia, and he also conducts and plays in several smaller ensembles.
Welcome to Mark.  We expect he will slip into this job pretty easily, and we look forward to heading in new directions under his leadership.   
Kristin Turner joins BMO as new music director, November 2011
We are pleased to announce that Kristin Turner, recently retired from the music education faculty at Ball State University School of Music in Indiana, has been selected as the BMO's new music director to replace David Evans, who retired from the orchestra in October 2011. 
Ms. Turner holds a Bachelor of Arts in Education from Western Washington University, a Master of Music from the University of Oregon, and a Ph.D. from The Ohio State University.  She has had a varied career in music and music education.  She taught strings/orchestra in the public schools of Tacoma, Washington, for twenty-two years.  After earning her Ph.D., she taught at Arizona State University for a year and a half and then moved to Ball State in 2001.  At Ball State she taught graduate and undergraduate courses in music education and was primarily responsible for string/orchestra education.  She has held various posts in the American String Teachers Association and is currently the chair of the ASTA Collegiate Roundtable. 
Ms. Turner conducted the Youth Symphony Orchestra of East Central Indiana and she has served as guest conductor for the All-Region Orchestra Festival in Fishers, Indiana, and the Evergreen Music Festival in Olympia, Washington.
BMO Director David Evans retires, October 2011
David Evans, the BMO's director for the past 25 years, has retired from the orchestra.  His last appearance as conductor was at the 2011 convention of the Classical Mandolin Society of America in Baltimore, when the BMO played to a full house at Goucher College's Kraushaar Auditorium on October 15, 2011.